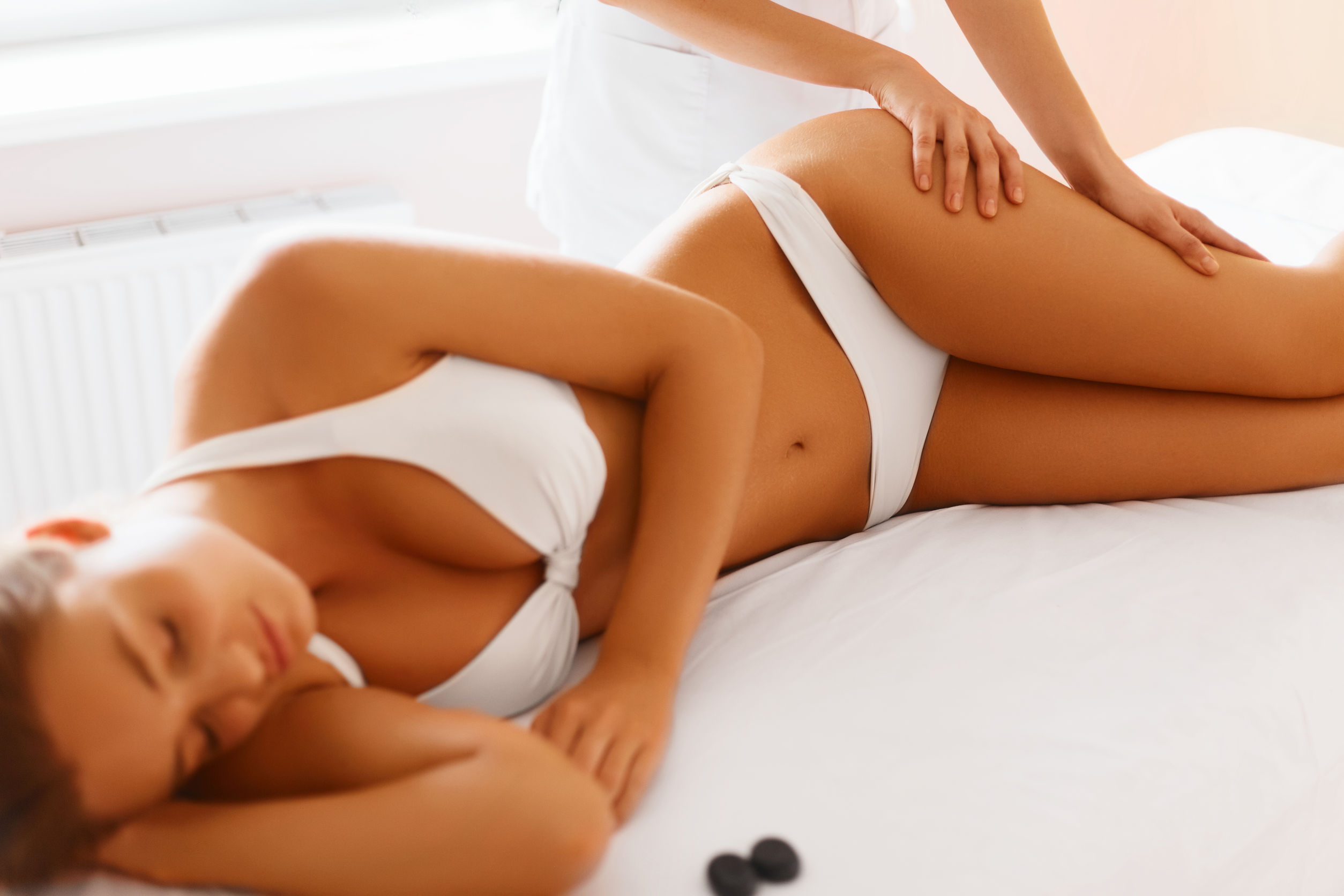 Lymphatic Massage
A surgical procedure, especially Lipo and tummy tucks, usually creates pooling of excess lymphatic fluids. This results in swelling and discomfort for the patient. Manual Lymphatic Drainage (MLD) is a specialized massage technique that is recommended by plastic surgeons, after liposuction, to accelerate the recuperation period. Cancer patients also benefit greatly from a lymphatic massage by moving that excess fluid out of their fingers, hands and limbs where it tends to pool. Lymphatic drainage massage is a form of gentle massage that encourages the movement of lymph fluids around the body.
Lipotropic Injections
Lipotropic compounds are a combination of amino acids, vitamins, and minerals that help metabolize fat in the body. Combined with diet and exercise, lipotropic injections can speed up the process of fat breakdown and enhance your weight loss results. Losing fat has never been easier.
Endermologie
Endermologie is a non surgical procedure and is the first cellulite treatment to be approved by the American Food and Drug Administration (FDA). Not only does endermologie help improve the appearance of cellulite, but it can also improve circulation, relieve minor muscular aches, improve skin tone and skin radiance.
JuvaShape
JuVaShape is an innovative laser technology that delivers UniPolar and BiPolar thermal energy to targeted areas of the body and face. ... JuVaShape body contouring treatment is an affordable, non-invasive, and highly effective solution to wrinkles, sagging skin, cellulite, and stubborn pockets of fat.
Venus Freeze
Venus Freeze is the latest cellulite treatment and fat reduction technology. This fast, convenient body contouring procedure diminishes the appearance of cellulite, shrinks fat cells, and can smooth and tighten skin.
Cool Sculpting
CoolSculpting — scientifically known as cryolipolysis — is essentially a procedure to freeze (and thereby kill), fat cells. CoolSculpting is a body-contouring procedure that works by freezing away fat cells with the help of a vacuum-like device. The procedure is designed for people who want to get rid of stubborn fat in certain spots of the body.